SERVER

Server 1

Server 2

Server 3

Server 4

Server 5

Server 6

Server 7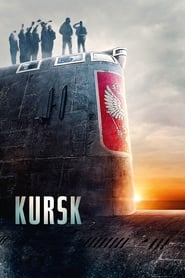 Kursk (2018)
Kursk – diangkat dari kisah nyata kecelakaan kapal selam milik Rusia yang terjadi pada tahun 2000.
Kapal selam Kursk yang mengangkut 118 orang itu, mengalami ledakan saat hendak menembakkan torpedo selama latihan.
Ledakan tersebut menyebabkan kebocoran, dan menyebabkan kapal selam tersebut tenggelam ke dasar laut.
Sayangnya, pemerintah Rusia menolak bantuan dari pihak luar negeri untuk membantu mencari kapal tersebut.
Akibatnya, 23 kru kapal yang sempat bertahan hidup harus meregang nyawa lantaran kekurangan oksigen karena tidak segera diselamatkan.
English
Barents Sea, August 12th, 2000. During a Russian naval exercise, and after suffering a serious accident, the K-141 Kursk submarine sinks with 118 crew members on board. While the few sailors who are still alive barely manage to survive, their families push for accurate information and a British officer struggles to obtain from the Russian government a permit to attempt a rescue before it is late. But general incompetence are against all their efforts.
Views: 115
Genre: Action, Box Office, Drama, History, Thriller
Director: Candice Bibauw, Carlota González-Hontoria Lefèvre, Esteban Sanchez, Martin Doepner, Matthias Morard, Nancy Ferri, Patrick Otten, Philippe Desiront, Pierre Truong Tan Trung, Roxana Raducanu, Roxanne Gaucherand, Sinan Saber, Sophie Depraetere, Suzanne Martin, Thomas Vinterberg
Actors: Artemiy Spiridonov, August Diehl, Bjarne Henriksen, Colin Firth, Joel Basman, Léa Seydoux, Magnus Millang, Matthias Schoenaerts, Max von Sydow, Peter Simonischek
Duration: 118 min
Quality: Bluray
Release: 2018