SERVER

Server 1

Server 2

Server 3

Server 4

Server 5

Server 6

Server 7

Server 8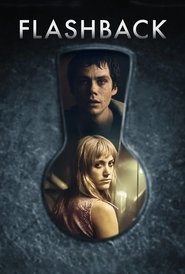 Flashback (2021)
Flashback – menceritakan tentang seorang pria muda bernama Fredrick Fitzell yang menjalani kehidupan biasa sebagai pekerja kantoran, tiba-tiba kehidupannya berubah karena satu hal di masa lalu.
Pada suatu hari, Fredrick mulai dihantui oleh memori mengerikan tentang Cindy, teman sekelasnya saat SMA yang menghilang. Dia kemudian menghubungi teman-teman lamanya untuk membagi tentang memorinya tersebut. Setelahnya, mereka menemukan obat-obatan misterius yang pernah konsumsi saat SMA.
Obat-obatan tersebut biasa disebut Mercury. Fredrick menyadari kalau dia ingin menguak apa yang sebenarnya terjadi, dia harus meminum Mercury dan melakukan perjalanan aneh untuk mengingat kejadian yang menimpa Cindy.
English
Frederick Fitzell is living his best life—until he starts having horrific visions of Cindy, a girl who vanished in high school. After reaching out to old friends with whom he used to take a mystery drug called Mercury, Fredrick realizes the only way to stop the visions lies deep within his own memories, so he embarks on a terrifying mental odyssey to learn the truth.
Views: 278
Genre: Drama, Mystery, Thriller
Director: Christopher MacBride
Actors: Aaron Poole, Amanda Brugel, Dylan O'Brien, Emory Cohen, Hannah Gross, Josh Cruddas, Keir Gilchrist, Liisa Repo-Martell, Maika Monroe, Sima Fisher
Country: Canada
Duration: 97 min
Quality: WEB-DL
Release: 2021